Following the recent completion of three projects by UNSW Estate Management, UNSW Sydney took home three awards from the annual ceremony, hosted by the Australian Institute of Architects.
The Science and Engineering Precinct, reimagined by Grimshaw Architects, was awarded an Urban Design award. This project involved the development of the new Science and Engineering Building (SEB), fitted out with world-class infrastructure to support groundbreaking research. Alongside this, the precinct includes the Esme Timbery Creative Practice Lab, an outdoor theatre overlooking Alumni Park, as well as state-of-the-art sound engineering in the Io Myers Studio and Studio One theatres. The SEB was also awarded a 2019 Excellence in Construction MBA Award.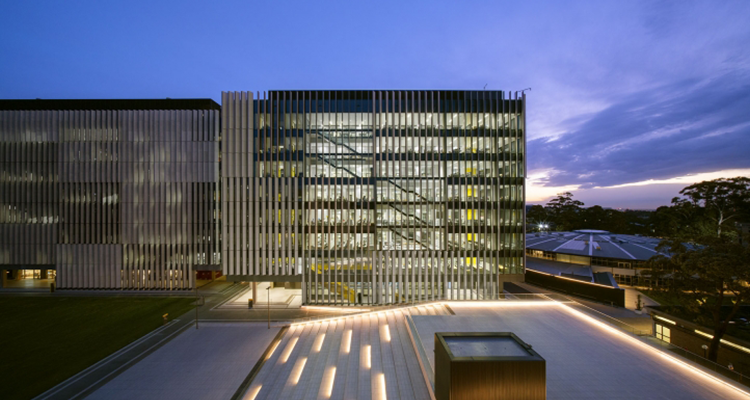 The Electrical Engineering Building refurbishment, designed by Hassell, was awarded an Educational Architecture award. This project saw the iconic building atop University Walk reimagined from the inside out with new learning, teaching and research spaces. This architecture award joins a Master Builders Association award presented last year.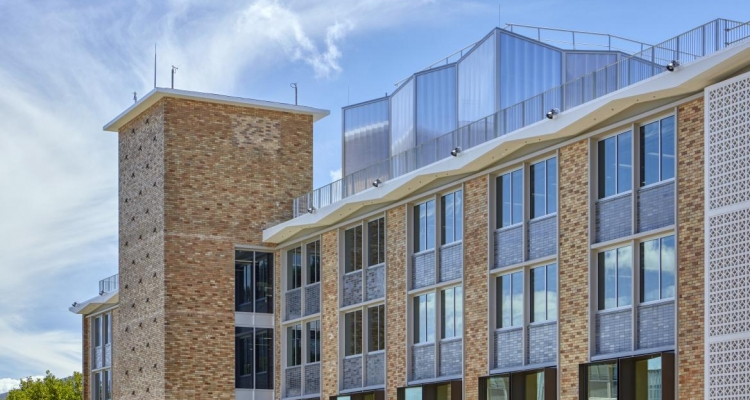 The Clancy Auditorium's refurbishment provides a glowing welcome to UNSW, designed by Lahznimmo Architects. It was delivered to complement the arrival of the light rail, cementing the upper campus' role as the University's new front door. The graceful refurbishment earned the Clancy Auditorium an Educational Architecture award at the 2020 NSW Architecture Awards.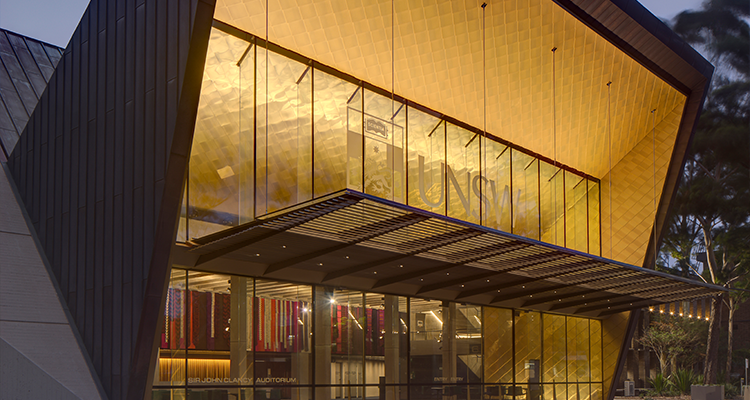 The three awarded buildings were all developed and delivered by the UNSW Estate Management team. UNSW recognises its role in creating attractive, inspiring and functional buildings for the University's community to use.
"These awards demonstrate the investment in quality design and execution of the estate by the University," said Jeff Peers, Executive Director of Estate Management.
"Apart from being wonderful additions to the campus, they have created great environments for our students, staff and visitors. Well done to the team from Estate Management who were involved in this delivery."
The three awarded buildings serve very different purposes, but all provide educational, research and entertainment facilities designed to enrich and inspire every member of the diverse UNSW community.